Who We are
Our unique understanding of the Indian region's hospitality business distinguishes us as a leader in service, performance, and quality since our inception in 2018.
NILE Hospitality is a leading hotel management and development company in South Asia. Our reputation for consistently delivering outstanding results to our owners and upholding the brand positioning of our hotels make us the preferred partners of Hotel Management in the sub-continent.
NILE Hospitality is a highly engaged, vertically integrated management organization providing hotel operational, development, and rebranding services to a wide variety of ownership groups and brand partners. Our vision is to ensure that every guest is seen, heard, and met at our hotels and returns home with memories of exceptional hospitality.
Our Portfolio
Weddings at NILE
At NILE, we believe in making your wedding day memorable with our impeccable service, enriching experiences and mesmerizing venues. Plan unforgettable weddings at any of our hotels globally.
Gourmet at NILE
Relish the unique concepts curated by the experienced culinary team at each of our property. Explore every emotion in our gourmet story – whether it's nostalgia, indulgence, or a range of good health food.
Wellness at NILE
We at NILE believe in bringing good health in every sphere we work. Let it be your stay, dining, meetings, leisure – we ensure you are well taken care of..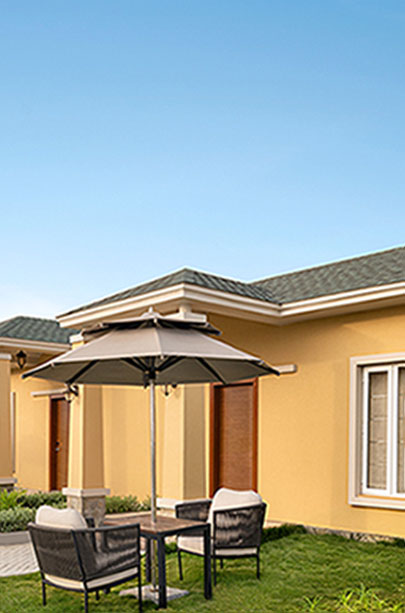 NILE Hospitality signs its third hotel in Udaipur – Ramada Encore By Wyndham Udaipur
19 May 2022
Nile Hospitality eyes Udaipur for its next major expansion
14 April 2021
Signing of Non Exclusive Development Agreement (NEDA) with Wyndham Hotels & Resorts
19 April 2021
Signing of our first Hotel in Bhutan – NILE Deluxe, Thimphu Hotel
19 April 2021
What Our Guest Says
That was a pleasant stay with family at Hawthorn suites by Wyndham. Resort is beautiful and well maintained. Good hospitality and cooperation by all staff. Great option in Breakfast was taste was delicious. We enjoyed a lot. If anyone want to visit Dwarka, this is the best option.
Hawthorn Suites By Wyndham Dwarka
Amazing resort with amazing staff. We stayed here for 4 nights. The hill view from our room was a treat to watch in the morning. The food here was amazing. The staff here specially Hema was amazing. She was always on her toes to help everyone in every possible way. Would definitely come here again and recommend everyone to come here.
Bhairavgarh Palace Udaipur
One of the best managed hotel ever visited in India. the restaurant is definitely their strong point. a passionate Karan knows how to manage both the culinary aspect and the relationship with customers in an excellent way. I can definitely feel satisfied and pleasantly feel at home, even at 7000 km away from home (I'm Italian).
We're always on the lookout for exciting new projects. If you are interested in collaborating with us, and want to hear more about our brands, requirements and operating structures, we'd love to hear from you.